030199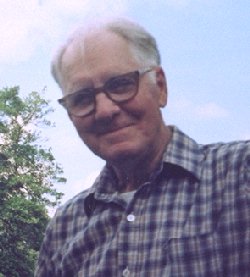 Pappy, Text in progress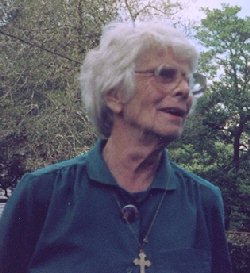 Mammy, Text in progress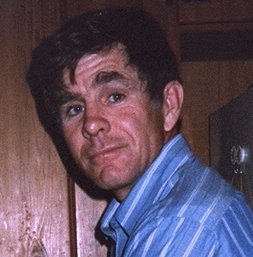 Papa D, Text in progress

























Mama D, Text in progress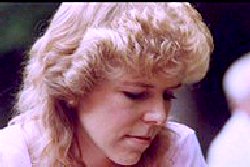 Kick ass and take names.

From what I have been told, but have not observed, Ms Elizabeth has been known to walk on the edge and take no prisoners. You could never tell this from her beautiful children (with an occasional exception for Maria). I really put no stock into the rumors of Elizabeth's past for I find her warm, friendly and always with a laugh at the tip of her tongue.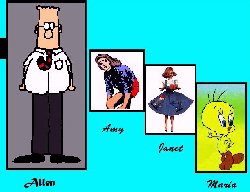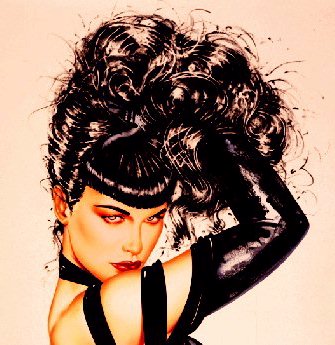 Why do it now when you can go fishing?

Richard is the third child and only male of the Beverly-Richard clan. Growing up with four sisters would warp a normal man, but not so for Richard. (Maybe he is not normal.) His motto, above, has kept him cruising through life. It may have taken him ten years to complete college and six years to build his house but why hurry? Richard will get it done, (in your life time, if you stay health and have good genes) and of most importance, he lives life.

As of now I do not have a digital image of his wife Melissa. When I do post her photograph you will see that the real thing is far better than this graphic implies.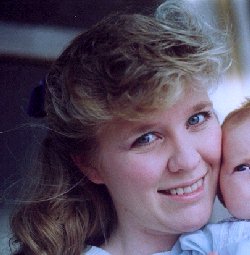 The Perfect Woman.

Zane was the fourth of the Dority crew. during her formative years she was thin, had blue eyes and long silky blond hair down to her hips. When we first met I thought she was on course for the model runways of N.Y. or the orporate floor of a Fortune 100.

She earned a teaching degree and somewhere along the way she met Mr. Right. They live beside a golf course in a small South Carolina town and have two wonderful children. There seems to be nothing she can't do from home cooking to designing a house. When Zane speaks, I listen.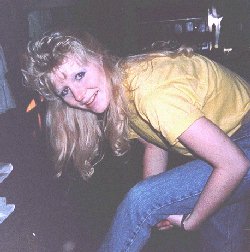 The red-blooded American man's dream.

Blond, blue-eyed, athletic, mechanical, beautiful and intelligent, Jill is one special person. She is the fifth child of my Dority family but in no way could anyone see her as the runt of the litter. She left a successful position in medical technology and now co-manages with her husband Henry a successful stable with over a hundred horses. Jill rides with grace, shows in competition, trains horses and is an excellent riding instructor. Also, she and Henry are expecting their first child in the near future.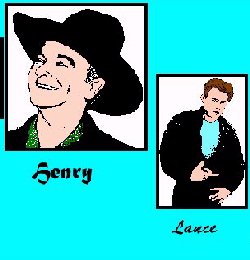 Born: 4/5/51, Cedartown, Ga
Grew up in Buchanan, Ga and Warm Springs, Ga
Polio in 1954
1969 Buchanan High School (39 in class)
1973 Georgia Tech, BS MSci
1978 Georgia Tech, MS ICS
Married in 1986 to Becky Dority
Adopted Sean on October 1, 1986
Multiple Sclerosis in 1987
Daughter Meredith on 12/7/1987
Medical retirement from Scientic-Atlanta in May 1996
Moved to James Island in September 1998


























Becky was born October 16, 1957 on a mountain top in Tennesse (like Davy Crocket). She was the first of five in a minister's family. As a teen, she moved to James Island with her family which bacame her home. She married her high school flame, Tim, and graduated with a nursing degree from the Medical University of South Carolina.

Becky and Tim moved to Atlanta. The two of them grew apart and a divorce followed. Becky began a eighteen year career with Emory University Hospital. She married Neil and they had a son, Sean. This marriage was not to be and also ended in divorce.

Becky met Gary briefly in late 1985 but she forgot about it. Still they began to see each other and were married in 1986. Together they had a daughter, Meredith, in 1987. In 1998 Becky and Gary decided to move back to her home town of James Island. She now has the best position of her career as a Heart Transplant Coordinator.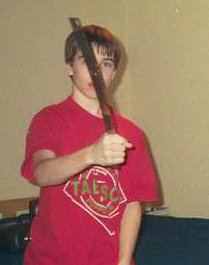 This is my boy. I think he is either zapping flies or tring to split Meredith for taking his picture. He looks older now but I still have my favorite picture of him that reminds me of the first year. As a teen, he is good looking and a I know at least a dozen girls that call him that will verify. He is all teen, a bundle of hormones that get in the way of telling him which way to turn. Yet he still has that something that show he is special. You should see him tossing his uncle into the air.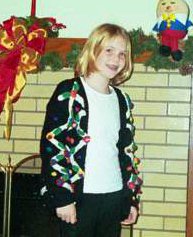 My little girl, a few years ago. Isn't it funny how cute your kids are when they are young? Actually Meredith is much better looking now but the expression on her face here, it just a perfect representation of how serious she looks at things.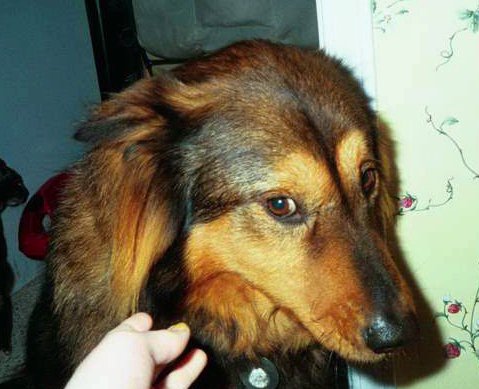 Zac is also a member of the family. I think it was in early December 1995 that he appeared in our carport, and did not leave. He seemed to like all of us and wanted to stay. We ran ads in the paper and posted notices in local pet shops and with the vet. Several came to see him but no one claimed him. So, on Christmas day 1995 we adopted him (or rather he adopted us). Since then Zac has been a fixture and looks after each of us.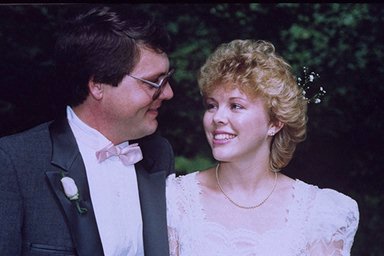 Becky and Gary's wedding day was September 6, 1986. Well, that was the public wedding. We were also married on July 17 by a J.P. The first time was so that I could start adoption procedures for Sean. The second time was for family and celebration.

We wrote our vows and were married by Judge Charlotte Beal at the Lick Skillet Farm. It is a restaurant in the country but they have a pasture in the back beside a creek. That is were we did it and no one stepped on anything left by a cow or horse. A lot of the planning was done as we did it. I was as much fun as a wedding can be and if given the chance I will marry her again at the same place.